I have been mightily blessed by many different online sources of encouragement and also some great books! Here is a list of a few of them:


Holly Wagner is an amazing woman of God. She survived breast cancer over 5 years ago. This is her website.


PJ Smyth is a mighty man over in South Africa, who is currently going through chemotherapy. His blog is simply inspiring!!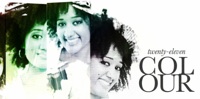 Colour Conference by Hillsong London. If you aren't booked in already, go book in!! It's amazing to worship with thousands of women! Amazing teaching too!


Kings Arms church in Bedford. There is powerful teaching to be heard from these guys!